Stenmar Gauge & Model Company Ltd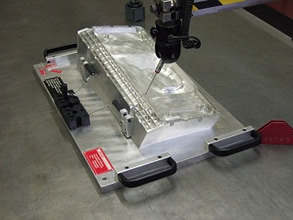 Formed in 1980 to service the exacting demands of the Automotive and Aerospace industry for model, gauge and fixture manufacturers. Stenmar is today one of the leading suppliers of gauge and fixure making in the UK.
We rapidly established a niche in the market place through our quality of production, flexibility and, above all, personal sevice to our clients - aspects which remain at the heart of our working ethos today.
Our commitment to offering a complete engineering service has seen Stenmar expand into all facets of model gauge manufacture, always maintaining a reputation for speed, quality and cost-effectivness.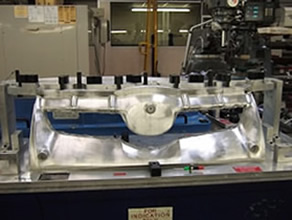 Located in the Midlands, our client base is worldwide and from a wide range of industry sectors, but all share a requirement for the very highest quality of precision engineering - something we have consistently been able to deliver through strategic investment in state-of-the-art engineering technology.
Our Products
At Stenmar we pride ourselves on customer relations, with a friendly professional approach, where customers can drop in at any time and see the progress of their job and add any input that they think necessary to ensure the tooling meets their exact requirements.
Checking Fixtures
CMM Holding Fixtures
Prototype Holding Fixtures
Tooling Aids
CMM Inspection